Inhale, Exhale and Relax...

We'll do the rest !


Based in Evanston, the Eden Agora Day Spa offers you a refreshing retreat from the bustling city right next to the lakefront.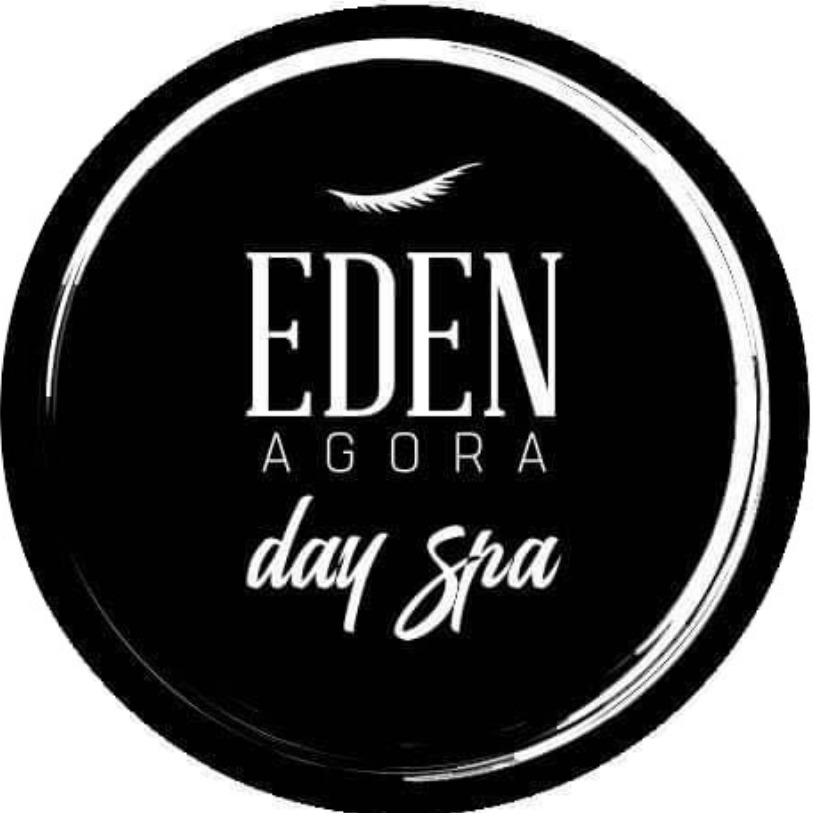 Our Online Store is Live!
Browse our products and choose your favorites. Come in and pick them up in store!
Hot Paraffin Treatment
CLEAN | EXFOLIATE | HYDRATE

Rejuvenating, hydrating, and guaranteed to transform your skin in time for spring -- receive exfoliation of the hands or feet, follow by hydrating lotion massaged into the skin, and seal it all in with paraffin wax.
Featuring Repêchage, a brand well known for their advanced, professional results. This 4-layer facial was created to re-hydrate, re-mineralize, and balance your skin to reveal a clearer, brighter, and youthful complexion instantly.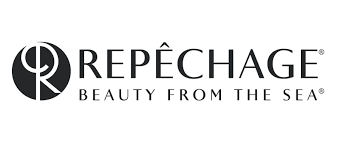 Ukraine TrustChain funds
100% volunteer teams in Ukraine who make urgent deliveries, including medicine, first aid, baby formula, food, and hygienic products. Teams evacuate children and seniors from the front lines — often under fire — and provide basic needs to the volunteer defense forces: fathers, mothers, brothers and sisters

protecting their homeland and loved ones from Russian troops.


100% of your donation goes to the teams they fund right away. The teams work in Kiev, Kharkiv, and Dnipro regious. They help feed, provide supplies to, and evacuate residents. To date, they established ways to serve 50,000 meals on a weekly basis and have evacuated over 16,000 people. Since the volunteers are local residents, they are able to help in ways that larger organizations cannot. Please check out the website, their facebook and instagram page for more information!


Ukraine Trust Thain was started by a local Evanstonian - Daniil Cherkaskii.


Welcome to Eden Agora...
Eden Agora Day Spa was started out of the love, passion, and belief in the quality of services, products and care we bring to our guests. You can expect your experience to be catered to your skin and body type every time. Call or book online with us at any time.
Wondering if we have openings? Check out our online booking to see available appointments or give us a call!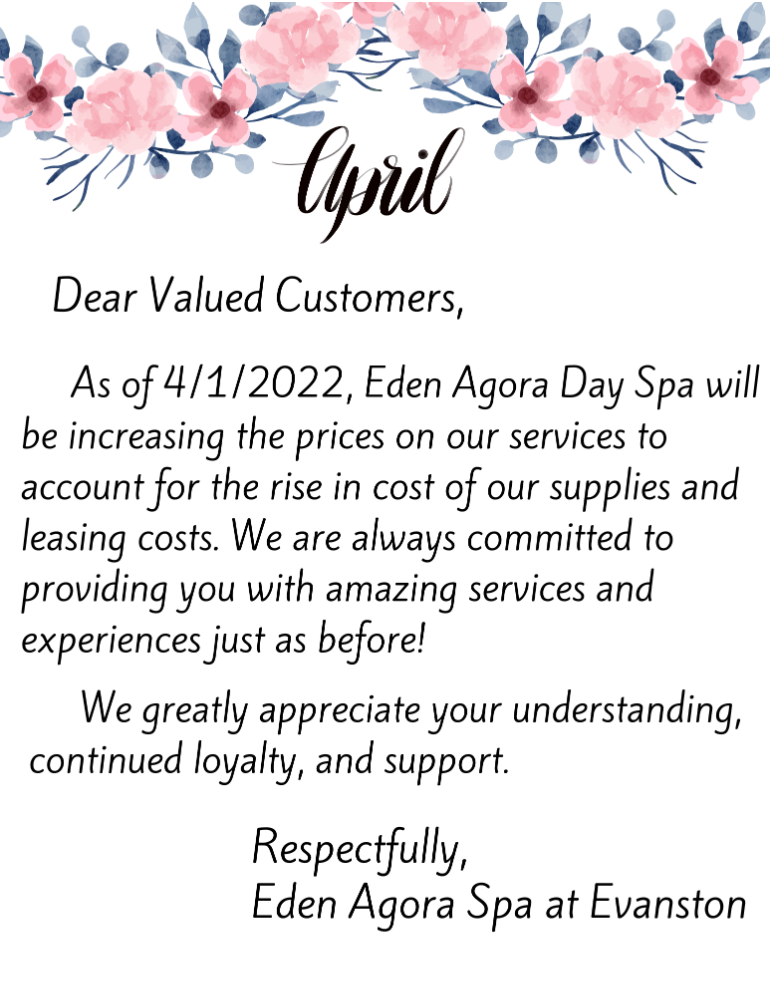 OUR INFORMATION
Mon-Fri: 9am - 7pm
Sat: 9am-5pm
Sun: Closed
Hours are subject to change