Inhale, Exhale and Relax

We'll do the rest !


Based in Evanston, the Eden Agora Day Spa offers you a refreshing retreat from the bustling city, right next to the lakefront.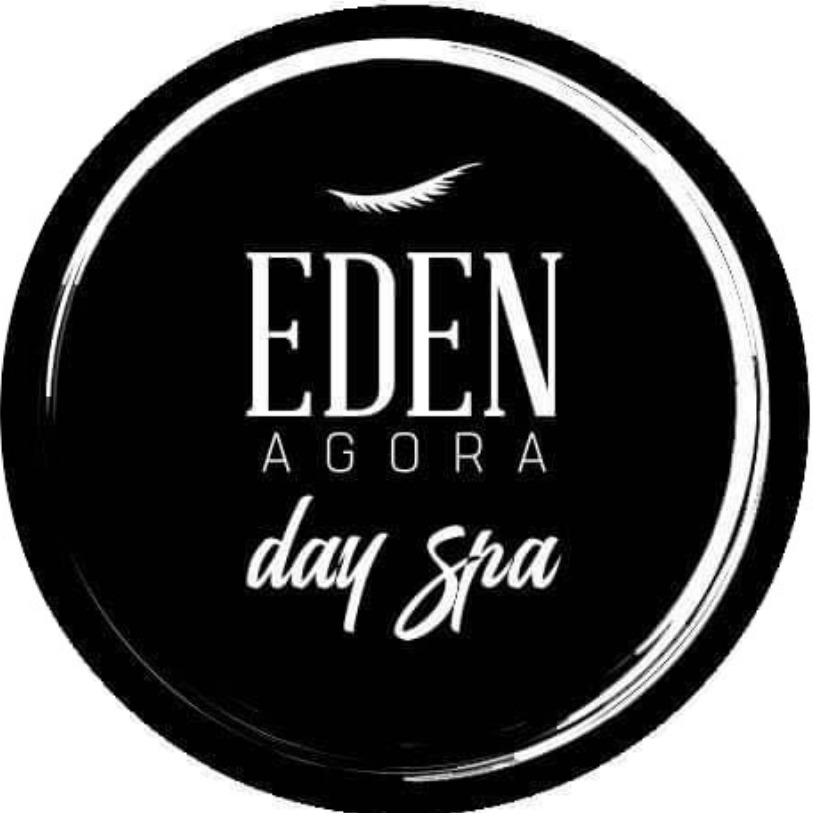 Eden Agora Day Spa was started out of the love, passion, and belief in the quality of services, products and care we bring to our guests.We take pride in delivering customary care to each one of our customers. You can expect your experience to be catered to your skin and body type every time. Check out our face products and gift certificates for which you can also find a link for on our website. At the moment due to Covid-19, we are doing appointments only but we are still open! Call or book online with us at any time.
WHAT TO LOOK OUT FOR

 We've made some few changes recently!
We've updated our website! Below you will be able to find our monthly special, which is updated every month, and any other promotion we are having.
Sign up for our monthly newsletter and we'll keep you updated every month on all the awesome deals we plan on having so that you never miss out!

This month we are introducing our new Loyalty Program. Read more about it below!
Special of the month ♦

January
New Year New You!
To start this year off on a good note, book any rejuvinating body treatment or massage and recieve 10% off, on us. Treat yourself, and feel like yourself again!
Loyalty Program Deals
For the month of January, we have three awesome deals for our Loyalty Members:

January 12-16th: Follow us on Social Media and get 10% off your whole service when you come in!
January 18th-23rd: Book a manicure/pedicure combo and get a free gift with you appointment
January 25th-30th: Get 20% off all face products!
Introducing:

Aromatherapy
Holistic Healing
With the use of essential oils, we use the aromatic properties for healing of the whole person -- body, mind, emotions, and spirit. The use of aromatherapy has been proven to promote psychological or physical well-being for centuries. Therapeutic essential oils are blended to your specific needs and applied to release anxiety and tension while enhancing circulation, digestion, and lymphatic drainage in the hands, feet, and body. Call today and add it to your manicure/pedicure or massage! ($5 per service)
Welcome to the Eden Agora's new Loyalty Program! We are so excited to be announcing this awesome opportunity we are releasing. We know how awesome it feels to save money, especially when it comes to treating yourself so we wanted to offer our customers a way to save even more money just for coming in. It's free!! And then once you sign up for our loyalty program and you'll receive access to 3 exclusive deals every month. In addition to that, for every 10th service of anything, you will receive a free one!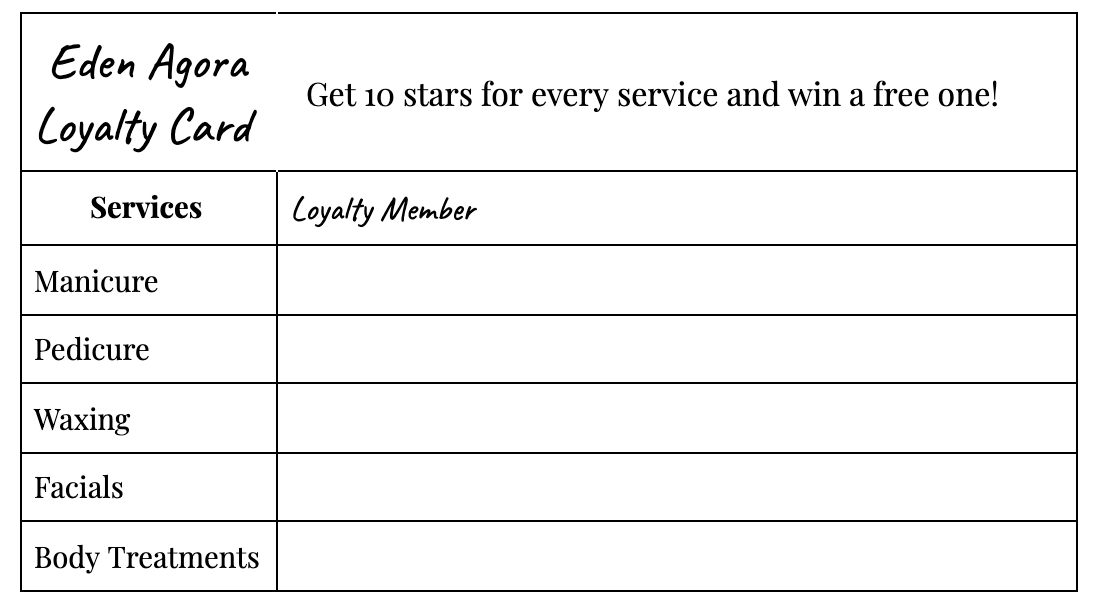 Join now!
Enter your email and we'll add you to the list! You'll receive an email from us
every month with your amazing deals, and whenever you come in you'll get a point for every service you get.
Our COVID-19 Regulations
To keep our clients and workers safe, we've implemented these regulations throughout the store.
---
Every customer who enters our store gets their temperature taken and is asked to wash their hands before their service begins! We ask that every client who books with us do so only if they are sure they have not been in exposure to someone with the virus. Masks are required at all times over the mouth and nose, and must be promptly put back in place after drinking.
In between every client our chairs and stations are completely sanitized and wiped down. We have received a Infection Prevention training to deploy proper disinfection procedures throughout the spa.
During our waxing and massage services, we ask that all clients remain covering their face during the whole service. Our workers also keep their face covering on at all time. After the service all bedding is properly removed and replaced with freshly washed and disinfected linen for the next client.


With any other questions feel free to give us a call!
OUR INFORMATION
Mon-Fri: 9am - 7pm
Sat: 9am-5pm
Sun: Closed
Hours are subject to change
Join Our Newsletter
Subscribe to stay up-to-date on the monthly specials, offers and updates from us.